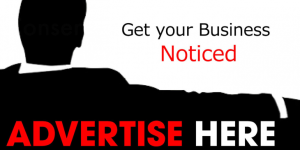 Is your business slow because or lack of awareness? Or do you want to boost it?
Have you been thinking of how how to promote your Business, Brand, Songs, Instrumentals, Comedy Videos, etc through social media (influencers), radio, blog post or banner ads or text links to reach thousands and millions of audience?
Then think no more.
We are powered by two websites; https://remaloaded.com & https://remaloaded.com.ng
So you can imagine how massive our publicity is…
Advertise your products and services on Remaloaded. We're set to draw the attention of thousands to millions of audience and our loyal fans to your product(s) though many ways.
ADVERTISING WITH REMALOADED
Remaloaded offers enticing contents month to month to as much as over 500 thousand online visits for every month. To a great extent, about 50% of our audience include the young 18-30 years of age visits.
Continually increasing above expectations since it's beginning more than 3 years ago, Remaloaded is the perfect medium to arrive at your costumer's doorstep, which is the main reason we're relied on by the food and refreshment, car, gadgets, betting, and music industries for their publicizing needs.
Detailed Statistics of each of our Site
More than 20,000 guest average/ day
More than 1 million site hits/average over the most recent 2 months
Guests from Over 120 nations
Highest level of Visits from Nigeria, Ghana, US, India, and UK
More than 500,000 Visits for each month
Average season of 5 mins 50 secs for every visit
Kindly Contact remaliremaloaded@gmail.com for advertisement enquires.
OR
Send an email to remaloaded.com.ng@gmail.com (We will get back to you in less than 1 hour).
WhatsApp: +2349028816368
Our rates are very affordable and negotiable!
Contact Us NOW!